Sex is honestly one of my favourite things to do. It is a great way to let off some steam when I'm feeling stressed and it leaves me feeling amazing. I imagine that for a lot of you reading this, you feel the same. However, these aren't the only reasons we should be having sex.
There are actually tons of health benefits we can enjoy as a result of having regular sex. So if you are looking for an excuse to clear your schedule and jump into bed with your partner, we have some great ones for you below!
It counts as exercise
I'm someone who likes keeping fit. I workout regularly, often hitting the gym or the treadmill at home if I don't feel up to a big workout at the gym. Keeping fit is important to me. It turns out that sex definitely counts as exercise.
Okay, so it might not be the perfect replacement for your evening bootcamp session, but it is better than nothing. When you have sex you burn around five calories each minute. Considering we burn one calorie per minute watching TV, this seems like a good excuse to get it on.
Plus, you can definitely work on targeting specific muscle groups. Eager to work your arms? Adopt the push-up position in missionary. Want to work your core and legs? While she's on top, place your feet flat on the floor and thrust up to meet her. It'll be a fun workout.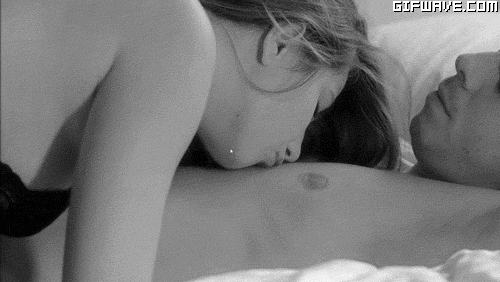 Natural pain relief
I get headaches fairly regularly. I'm not ashamed to admit that it is often because I'll get into bed and check my phone at night without adjusting the brightness to the dimness of the room. Instead of reaching for the aspirin, I just have sex or masturbate instead.
Orgasms block pain. When you have an orgasm, your pain threshold rises. This means that you can withstand more, and the release you get of orgasm can be just the rush you need to combat pain. Do we need any other excuses?
It can lead to shorter periods
As a woman I can tell you that having a period sucks. Not only because you are in quite a lot of pain with the cramps, but also because your libido shoots up. However, period sex is a great idea because it can shorten the length of your period.
Not only will your orgasms help to combat the pain, as I've mentioned above, but they'll lead to faster shedding of the lining of your uterus. This is what makes up your period. The contractions of orgasms helps to make it shed quicker, and so you might find that your period doesn't go as long. Want to help your partner out? Give her an orgasm.
Stress and sleep!
How many times have you been feeling really bothered about something and decided to work it out with sex? It's an effective strategy and it works because your body releases a feel-good hormone during sex. You'll feel happier and more relaxed after a good fuck.
If your stress is because of trouble sleeping, sex can help. Most of us are happy to admit that we will nod off after sex, or at least feel a little more tired. This is because our body releases prolactin, which is the hormone responsible for relaxation and sleepiness. No wonder we are ready to drift off after a fantastic romp under the sheets!
Keeps you healthy
This is the big one, the one that you should really pay attention to. It turns out that there are tons of other ways that sex can help your body, helping you to lead a happier and healthier life. For example, sex can help to keep your immune system running strong. Studies have shown that sexually active people have fewer sick days. This is because they have higher levels of the things which fight off infections and germs.
It is also effective at lowering your blood pressure. Again, studies have shown that it can help to lower your systolic blood pressure. What is most intriguing is that many of these studies showed that it was specifically sex, so you can't get away with just jerking off.
Sex is also great for your heart. It helps to keep the levels of estrogen and testosterone in balance. One study discovered that sexually active men having sex at least twice a week were half as likely to die as a result of heart disease!
Worried about your prostate? Maybe you should be having more sex! Regular ejaculation (at least 21 times in a month) can mean that you are less likely to get prostate cancer, according to one study. It's worth a shot, right?
Enjoying the health benefits
There are plenty of other things that you can do in order to lead a healthy lifestyle. For example, eating better, keeping active, and ensuring your get enough sleep can have a huge impact on your health. However, it seems that having more sex won't hurt either!
For the sake of my health, I'm happy to try and fit more sex into my schedule. What about you? Are you going to enjoy the health benefits of sex?
Lara Mills is a writer who has four years of sex industry expertise behind her. Since she entered the adult industry, she has worked on the Escort Advertising forums, before moving into her current role three years ago.

Since then she has gained a fine reputation with her blogs on sex advice, sexual health and amusing news stories from around the globe. She is also a campaigner for the rights of sex workers from all over the world.

In her spare time, Lara keeps herself active by going running, and is something of a film buff. She also loves to go travelling.
Latest posts by Lara Mills (see all)